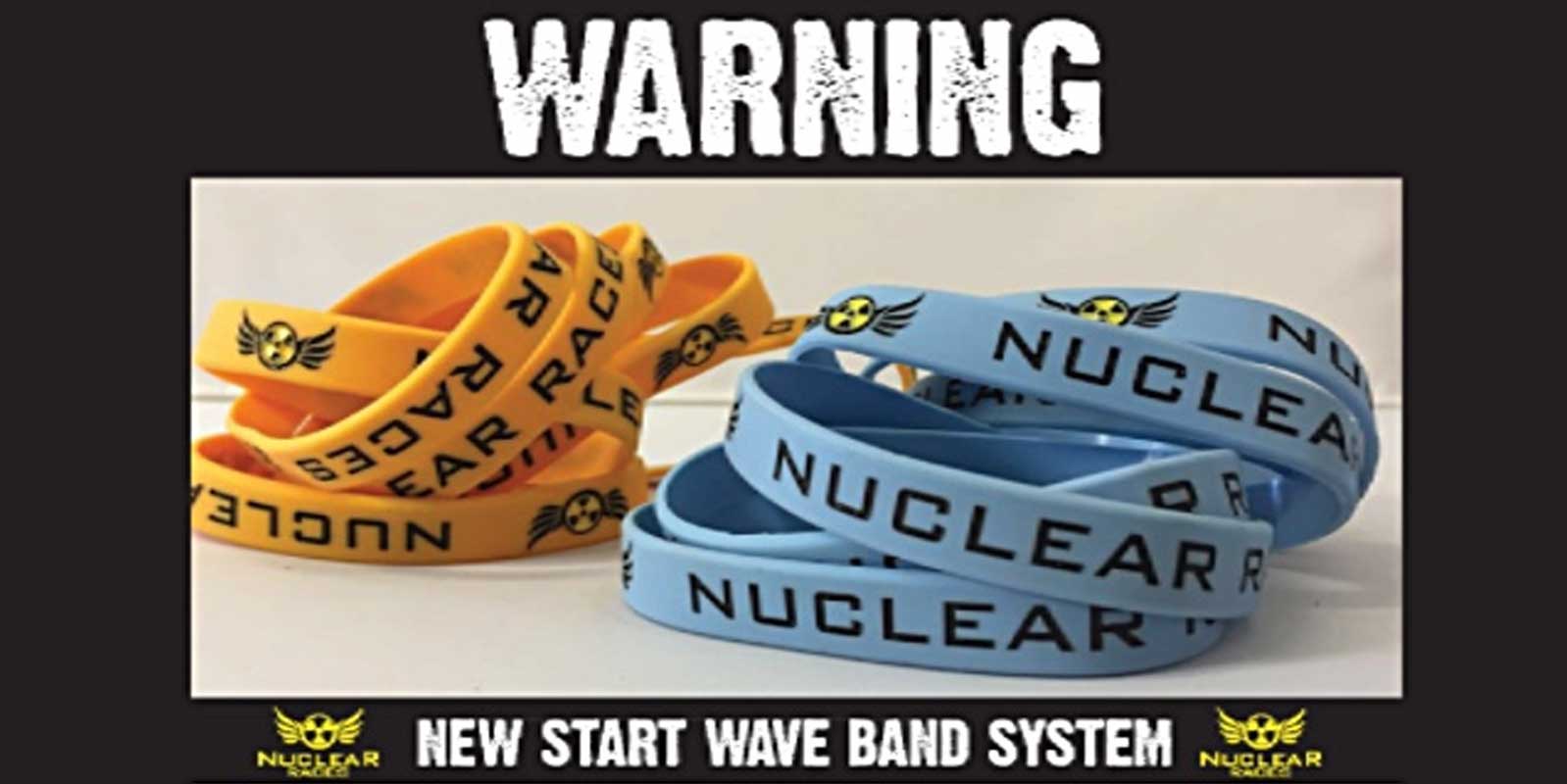 RACE-DAY COLOUR CODED START WRISTBAND
Wave size is important to us at Nuclear. It keeps racers SAFE & ensures a free-flowing course for everyone.
To enter the start area at Nuclear Rush 2017, racers will be required to hand in the NEW colour coded start-time wristband issued to them when registering on race-day.
If racers have the incorrect colour wristband & aren't displaying a timing chip they will not be able to take part in that wave.
Racers have until 5pm FRIDAY 5th MAY (the latest we can leave it) to make any transfers to a different person, wave or Nuclear event in 2017. Read the important race information email (including race number) sent to all entrants prior to race-day.
Please don't ask to transfer a ticket to another race/wave or person after the deadline.
#WeLoveHappyRacers
If you have a wristband query, please email info@nuclear-races.co.uk